Overview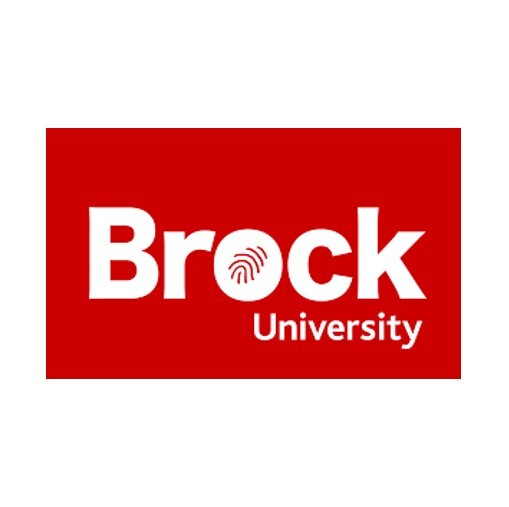 Brock University Overview
St. Catharines, Ontario
Brock University - Overview & Background
| | |
| --- | --- |
| Established |     1964 |
| Founder | Arthur Schmon Tower |
| University Type | Public Research University |
| University Motto | Push on! |
| University City | Ontario, Canada |
| Acceptance Rate | 73% |
| Faculty to Student Ratio | 1:32 |
| Endowment |     $107 million |
| Campus Size | 540 acres |
| Graduation Rate | NA |
| Employment Rate | 94% |
| Official Website Link | |
| Contact Details | +1905-688-5550 |
Brock University Virtual Tour
Campus & Accommodation
Brock University is divided into two campuses. The main campus is in St. Catharines. The Brock Hamilton campus is the other. To better serve students and the larger community, Brock University is moving its Hamilton campus to Burlington. It is a full-service institution with opportunities for undergraduate, graduate, post-graduate, and doctoral study.
Accommodation
For international students, there are several different housing possibilities. Students have the option of living off-campus or in residences on campus. Nearly 2,500 students are housed on campus in seven residential buildings. Traditional, townhouses, and suites are the possible residential living options.
The 2,800 beds in the apartments provide a wonderful way to live in Niagara. In addition to on-campus accommodation, Niagara provides safe and inexpensive living options, including private flats and shared dorm rooms, that are close to Brock University's main campus. There are other alternatives for shared housing starting at $400 per month.
The various housing options for students include:
Traditional housing: DeCrew Residence
 
Suite style: For graduate and senior students- Gateway suites
 
Semi Suite style: Earp Residence, Lowenberger Residence, Vallee Residence, Residence 8.
 
Townhouse style: Village Residence and Quarry View Residence
Infrastructure
The St. Catharine campus and the Hamilton campus are two distinctive campuses that makeup Brock University. The main campus is in St. Catharines. At Brock University, there are more than 120 student clubs where students can engage in a wide range of pursuits, including advocacy, community development, advocacy, and cultural pursuits. More than 1,582 study spaces are available in Brock University's James A. Gilbon Library, where students can access archive materials, articles, databases, journals, and much more.
The Main Campus, East Campus, South Campus, and the Marilyn I. Walker School of Fine and Performing Arts in the heart of St. Catharines make up the St. Catharines Campus.
The Main Campus is home to the majority of academic buildings and facilities. On the other side of Glenridge, the East Campus, which is home to various academic buildings and retail establishments, is continuing to develop into a crucial component of the University.
The Brock Business Park and freshly built student apartments are starting to change the campus context into a more comprehensive community just outside the East Campus boundaries. The fourth quadrant of the district is to the south, where the South Campus is largely undeveloped. The campus's natural surroundings and environmental elements work together to provide an inspiring environment and a solid foundation for the campus's external relationships.
Brock University Location
Address: 1812 Sir Isaac Brock Way, St. Catharines, ON L2S 3A1, Canada
Faculty & Pedagogy
Faculty and staff at Brock University are innovative thinkers with a love for the community. Students are motivated by their eagerness to learn, share, and apply new information. The university's mission is to enhance quality of life via cutting-edge research and scholarship.
Brock has a significant stake in the long-term economic, social, and cultural wellbeing of the neighborhood and beyond. Learning is a two-way process because of the numerous collaborations that exist between the community and all of the university's faculties. We share knowledge and ideas while also learning from one another.
The faculty, departments, and staff at Brock University are extremely proud of the research they produce and the contributions their staff and students contribute to society.
Scholarships & Financial Aid
Over $4,000,000 has been committed by Brock University to various scholarship programmes. International undergraduate and graduate students at Brock are eligible for scholarships and are charged tuition at the international rate.
The following list includes scholarships available to Brock University students pursuing undergraduate or graduate degrees:
International Curriculum Award
Brock Scholars Award
International Education Fund
Around 1,000 on-campus student employment are also available each year. Many departments offer both full-time employment during the spring and summer semesters and part-time employment during the academic year (September through April) (May - August). Students can access these opportunities to advance their skills and knowledge, and the university also works with them to understand and articulate their experience in future interviews and on their resume.
Jobs & Placements
Over 40 graduate programmes at the institution provide co-op possibilities to their students. The university also takes an initiative to host employment fairs for its students every year. Additionally, employment rates for Brock graduates are higher than the provincial average. The graduates from Brock University earn an average salary of 45,000 CAD.
Notable Alumni
Students who successfully complete their courses are entitled to graduate from Brock University. You are entitled to a variety of high-quality services and advantages as an alumnus. Alumni are qualified to earn discounts on house, vehicle, and health insurance through Brock's alumni affinity programs.
A 10% discount at the Campus Store and access to the Walker Complex, the Library, and Career Services are among the benefits that alumni are also entitled to while on campus. Alumni also get discounts on off-campus activities like athletic events, tourist sites, hotels, and more.
Renowned individuals who were produced by Brock University include:
Rick Campanelli, Television and radio personality.
Kyle Rae, Former Politician.
Matthew Santoro, Youtuber.
Peter McLaren, Canadian Scholar.
Asad Jalib, Vice President, Operations of Brokrete Inc.
Rick Dykstra, Member of the House of Commons of Canada
Tonya Verbeek, 2004 Olympics silver medalist (wrestling), 2008 Olympics bronze medalist (wrestling)
Entry Criteria & Exam Requirements
More than 2,500 students from more than 100 nations are admitted to Brock University. More than 120 courses are available at the university for undergraduate, graduate, and research degree programmes.
A few simple stages are used to explain the application process:

Application Fee: approx. CAD 140
Application Portal: OUAC
Requirements for PG programs:
Academic transcripts
CV and Resume
SOP or Essays
Passport
Financial documents
English language Proficiency Score
Comparison to other Universities
At Brock University, there is both on-campus and off-campus safety. The university is a short distance from tourist attractions, near to the US border, and one hour's drive from the Greater Toronto Area (GTA). According to a 2016 Statistics Canada poll, the St. The Catharines-Niagara Metropolitan Region, which has a population of 100,000, is among the safest in Canada. The institution has a dedicated team on campus that provides round-the-clock security, safeguards the neighborhood, offers assistance with fraud, provides found services, and runs a program to ensure that students are at ease while they study.
All the advantages of a contemporary institution are offered by Brock University, which is located in a city that values community and the outdoors. With co-op and other learning choices that expose students to their chosen fields of study, Brock University places a strong emphasis on their career development. A group at Brock University is focused on the achievement of overseas students. To make the most of their education, the students can participate in transitional academic, linguistic, and social programming.
More than 100 nations are represented on campus at Brock University, which is a global school. Students from Canada and other countries attend numerous groups and events. Events like International Education Week and Celebration of Nations are held to raise awareness of the value of education and cross-cultural sensitivity in preparing for the workforce.
The Enbridge Aboriginal Bursary is one of the scholarships offered by Brock University to students of First Nations and Metis descent. The Bursaries Search Tool, which the Government of Canada funds, provides a list of 680 scholarships and other financial aid programs that businesses and academic institutions are providing to encourage Aboriginal students to enroll in post-secondary education.
 
Kickstart Your
Study Abroad Journey
with our

FREE

counseling
Kickstart Your
Journey Abroad